Easy Payroll Software Integration:
✓ Shift2Work's easy employee time keeping system in addition to the accurate reporting of their payroll hours has proven to save employers time and money in labor costs.
✓ Our employee time clock program automatically calculates the daily time totals to eliminate costly mistakes when manually calculating time sheets. So you can quickly import the employee's payroll hours into your payroll software.
Simple Time Clock
Integration Option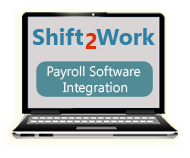 Import Payroll Hours
Into Your Payroll Software
Create an Import File in
Two Easy Steps:
1. Click on Reports
2. Click on Create Import and save the file to your desktop
Your import file is ready to import into your payroll software. You can contact us to find out more imformation and to see our live demo online.
Fast - Easy - More Accurate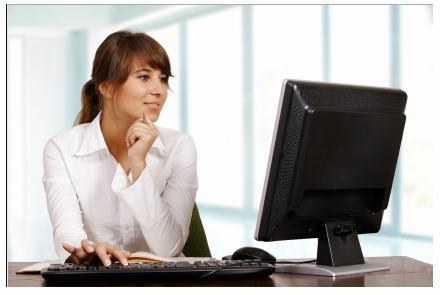 Shift2Work has a smooth time clock integration with many payroll software companies to include the following:
Currently Shift2Work integrates with many payroll companies and software packages so that you can easily select the right format. When you create an account, you can activate this option by selecting your payroll software name or payroll company to set your account format to match your payroll software requirements.